Master Piero della Francesca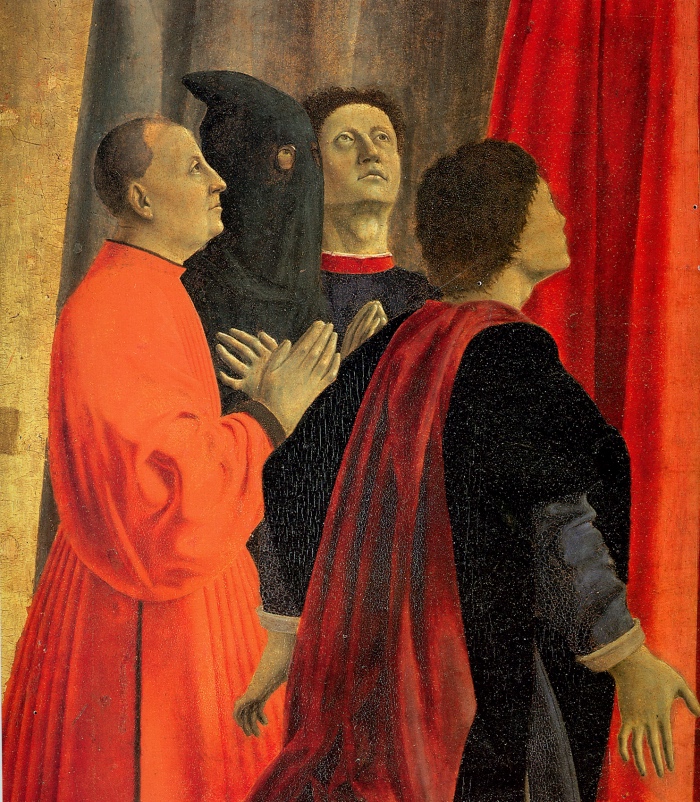 Master Piero della Francesca: have you ever heard of him? If you are passionate about Renaissance art, his name will certainly sound familiar to you. But who was this man hidden behind brushes and colors? Why should you be interested in his story? Here's the answer in a nutshell: Piero della Francesca, a great Italian painter and mathematician, is one of the most emblematic figures of the Renaissance. From his early steps in the picturesque village of Sansepolcro to his most famous works, his artistic journey is a fascinating and surprising adventure, enriched by geometries, theologies, and complex philosophies. And, ultimately, who doesn't love a good journey? So, keep reading to discover more about the Arezzo origins of this Renaissance artist.
Master Piero della Francesca: Origins in Arezzo
Piero della Francesca, or Piero di Benedetto de' Franceschi to use his full name, was born in Borgo Sansepolcro, now known as Sansepolcro, between 1406 and 1416. This exact period is unknown due to a fire that destroyed the municipal archives. The son of Benedetto de' Franceschi, a wealthy fabric merchant, and Romana di Pierino da Monterchi, a noblewoman from an Umbrian family, Piero distinguished himself from a young age for his innate artistic talent.
Master Piero della Francesca: Artistic Formation in Sansepolcro
Piero's training took place in his hometown, Sansepolcro, a cultural frontier town where Florentine, Sienese, and Umbrian influences merged. The local cultural context, characterized by a strong focus on studies and a high presence of intellectual professionals, stimulated his artistic sensitivity. In 1430, Piero collaborated with Antonio di Anghiari, another local artist, to paint banners and flags for the Municipality.
First Steps in Art in Florence
In 1439, Piero della Francesca is documented for the first time in Florence, where his true artistic formation probably took place. Here, he was mentioned among the assistants of Domenico Veneziano, working on frescoes in the church of Sant'Egidio. This experience with Domenico Veneziano, and the influence of Masaccio, were crucial for his artistic career.
Master Piero della Francesca: Major Works
Piero della Francesca's works are known for their complex geometry and their multi-level reading, combining theological and philosophical issues. Among his most famous works, the Polyptych of Mercy, commissioned in 1445 by the Brotherhood of Mercy of Borgo Sansepolcro, is a work that demonstrates Piero's exceptional artistic skill and his deep understanding of perspective.
In Conclusion:
Piero della Francesca, with his origins in Arezzo and his extraordinary artistic career, remains one of the most fascinating figures of the Italian Renaissance. His works, rich in meaning and intricate details, represent a captivating journey through art history. After learning a bit about his story, one can only marvel at the vastness of his talent and his enduring influence. So, the next time you find yourself in front of a Renaissance artwork, think of Piero della Francesca and the artistic journey he undertook to bring beauty to the world.