Poggio del Drago: in the heart of the Tuscan countryside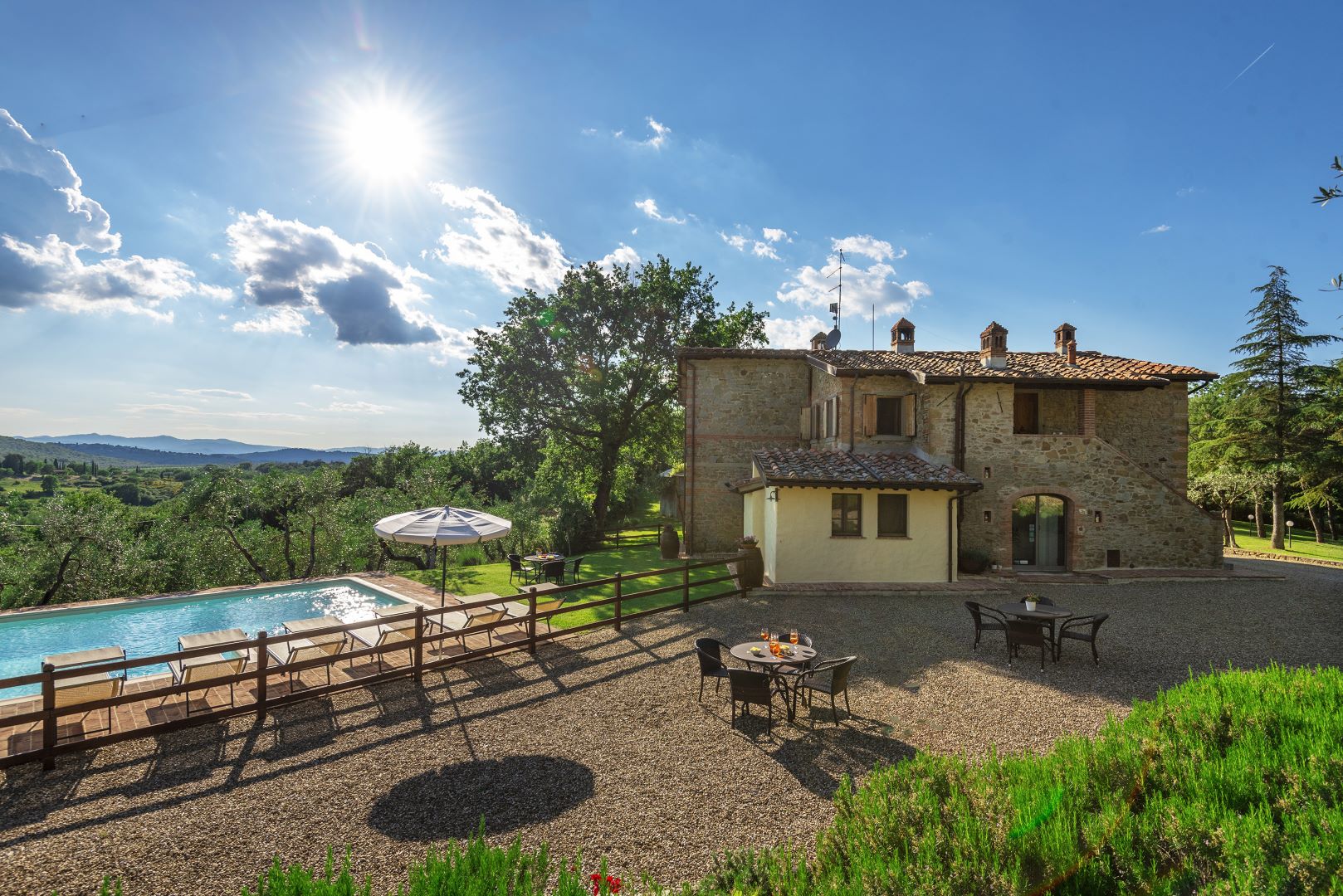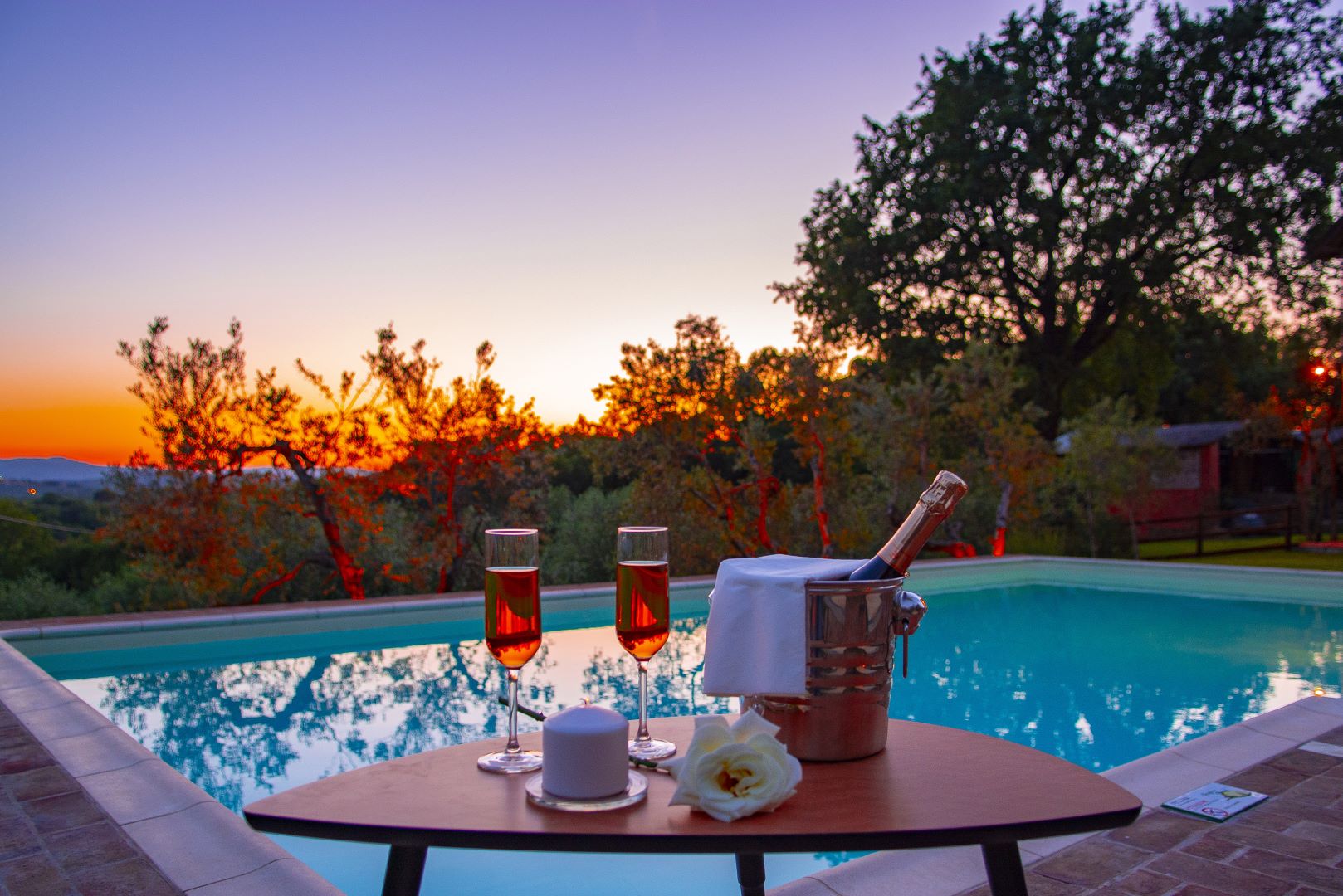 The Bed and Breakfast Country House Poggio del Drago is located on the ground floor of an old stone farmhouse dating back to the late 1800s. We have renovated it and created a perfect refuge, immersed in the most beautiful Tuscan countryside. Come and discover our warm welcome and enjoy the wonders of nature that surround us! We're just a short distance from the city of Arezzo and nearby Florence, Siena and lots of other places of artistic and historical interest.
The structure is located along the State Road 69, on the renowned Wine Road.We stand in the middle of a hectare-sized fenced park containing an olive grove and various centuries-old oak trees.
A beautiful garden will stimulate your senses with its sensual fragrances.You will find climbing roses, jasmine, and aromatic plants such as rosemary and lavender.
Once you arrive you won't have to worry about where to leave your car since our structure has a private parking lot. You can move in and out freely day and night thanks to a magnetic card that we will provide you at check-in, with which you can open the gate that closes our fence at your leisure.
Discover the atmosphere full of pleasure of Poggio del Drago
Here at the Bed and Breakfast Country House Poggio del Drago our goal is to make your stay unforgettable. With over ten years of experience, we can assure you a warm and friendly welcome in a comfortable and pleasant ambience.
Our staff's main interest is your well-being: we will attend to your needs from your breakfast to advices on activities during your stay.
It is our desire to offer you a welcoming and pleasant hospitality and to help you build unforgettable memories of happiness and well-being.