The Church of Santa Maria della Pieve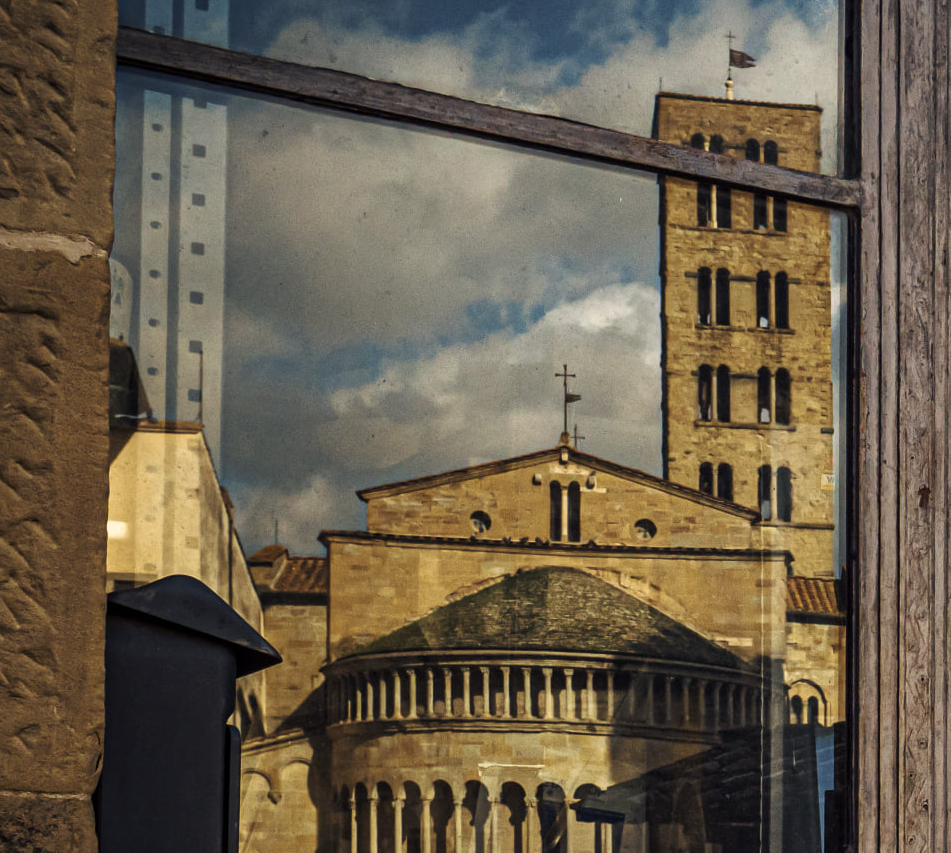 Have you ever wondered where the charm of a journey comes from? Sometimes, it lies right in the wonders that await you along the way. In this case, we're talking about a magical place in the heart of Tuscany, a B&B called "Poggio del Drago". And yes, it's just as it seems, a fascinating place that allows you to discover the hidden gems of Arezzo. So, if you're thinking: "I need a perfect Arezzo tour!", then keep reading. Our adventure starts right here and will bring you to the Church of Santa Maria della Pieve, one of the most amazing wonders of Arezzo.
The The Church of Santa Maria della Pieve
The first stop on our journey is the beautiful Church of Santa Maria della Pieve. Located in Corso Italia, it's one of Arezzo's most precious treasures. So, you might be wondering, what makes it so special? Well, it's its incredible architecture that falls into a period of transition between the Romanesque and Gothic. In the end, this church is a must-see for all art and history enthusiasts.
The Charm of a Historic Church
The history of the Pieve of Santa Maria dates back to the early Christian era, around the 5th-6th century AD. It is said to have been built on the site of Saint Donatus' last miracle. Over the centuries, the church has undergone various modifications, still evident today in the structure. Therefore, to admire this church means to take a leap back in time and have a unique experience.
From Poggio del Drago to the Church of Santa Maria
The B&B Poggio del Drago, located in the heart of the Arezzo countryside, near Civitella in Val di Chiana, is the ideal starting point to visit Santa Maria. This location offers an authentic experience of country life, without giving up the convenience of visiting the city of Arezzo and its treasures. So, get ready for an unforgettable day.
Don't miss this experience!
So, how about setting off to discover the wonders of Arezzo? The Church of Santa Maria della Pieve is just one of the must-see stops. And the B&B Poggio del Drago? It's not just a place to rest at night, but a real starting point for a fascinating exploration of Arezzo's artistic and architectural heritage. In conclusion, if you're looking for an authentic journey that combines history, art, and the charm of Tuscany, then start your adventure from B&B Poggio del Drago. Book your stay and let the enchanting Arezzo reveal itself, starting from the magnificent Church of Santa Maria della Pieve. There's a world waiting to be discovered, and your story is just beginning. Get ready to live a truly unique experience!