San Gimignano: What to Visit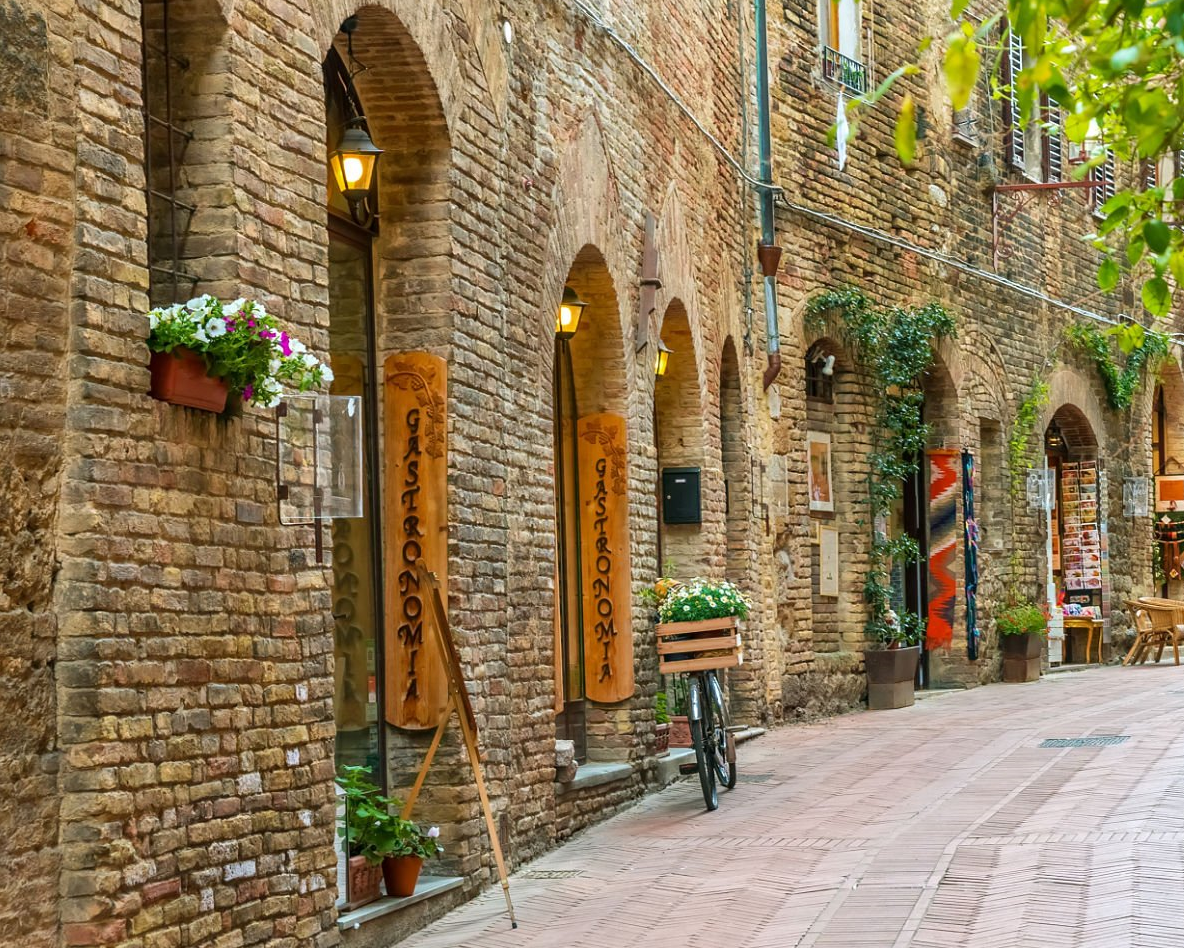 If you want to breathe in the air of the past while strolling on streets that take you back in time, San Gimignano is definitely for you.
A bit of History
First of all, you should know well what we're talking about and, of course, where San Gimignano is located. Well, know that this small medieval village is in the province of Siena and is situated on a hill in the Val d'Elsa with a town center 324 m above sea level. It seems to have arisen from an Etruscan people and fortunately the ancient village is perfectly preserved to the point that its historic center has been declared a UNESCO World Heritage Site.
Getting there is not at all difficult and there are really many places to visit, also in its surroundings.
What mainly strikes is the view as you approach the town because the 13 towers out of the initial 72 built in the Middle Ages for each wealthy family stand out.
San Gimignano : What to visit in the City Center
First of all, as soon as you enter the town, you will come across the Torture Museum and, despite the name being quite grim, it's not a place to miss. Divided into two small museums that show photos and original torture tools as well as the main theme of the death penalty.
At this point, you can continue in the historic center visiting the cathedral of San Gimignano with its simple and romantic appearance dating back to the 12th century. Quite a while, right? Fortunately, however, time has not ruined the masterpieces that it preserves inside, also dating back to the same period and signed with great names like Benozzo Gozzoli and Taddeo Bartoli.
Likewise, on the civic level, the most beautiful construction is the Palazzo del Popolo and the Loggia of the Municipality that housed the rulers and that, apparently, was built by expropriating the possessions of the head family of the Ghibellines.
After these first crucial points of the beautiful Florentine town, you can start a tour that, all in one breath, will lead you to discover small and large works of art perfectly preserved in the church of Sant'Agostino, to the Rocca di Montestaffoli up to the Piazza della Cisterna with its charming octagonal well located right in its center.
San Gimignano's Cusine
A characteristic of the culinary art of San Gimignano is the use of saffron and the famous vernaccia wine. These two products are typical of this place and both go perfectly with numerous traditional dishes. To start you can enjoy croutons with livers and then continue with cold cuts and pecorino cheese, first courses based on wild boar and various meat main courses.
San Gimignano: what to visit in the surroundings
After you've had a good feast of culture, antiquity and, why not, excellent food, visiting the surroundings of San Gimignano will mean being able to admire splendid views that, taking a tour in the surrounding countryside, will leave you breathless.
Heading towards the village of Ulignano you can indeed venture into small secondary streets while on the opposite side, towards Volterra, the Etruscan presence will once again be predominant. This other village is surrounded by high walls inside which is one of the oldest gates in the world. Corroded by time and weather, it is still a tourist destination that attracts many tourists considering that it dates back to the distant 4th century.
Of course, if you need a seaside view, then you can't miss Populonia. The name is really very nice and unique, as unique is the panorama and the town itself with its Etruscan constructions.
Important Events
The municipality of San Gimignano, which has about 7,700 inhabitants, is able to organize events and annual meetings that have various main subjects: from food to art, from natural products to opera or instrumental music.
All this, of course, is organized at various times of the year and you, in order to avoid half-trips, could plan a stay in San Gimignano precisely in conjunction with the event that interests you most or represents you. On the pro-loco website, you can follow step by step all types of scheduled events and therefore get the necessary information about the places, times, and organizers.
Ah, don't forget, of course, to visit the weekly market that on Thursday offers products of various kinds, both food and clothing and objects, while on Saturday you can find an assortment of local fruits and vegetables that will help you get to know what nature gives to this wonderful land immersed in the heart of Tuscany.